Pope Francis: athletics good for the soul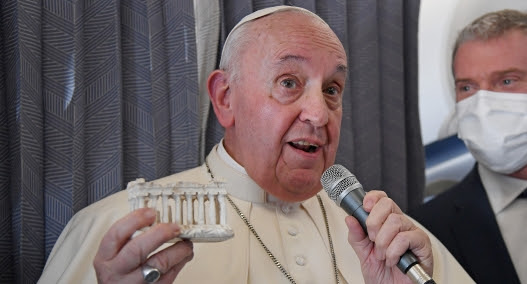 Pope Francis roused young people in Greece to follow in the footsteps of their forefathers – those who created the Olympics and the marathon – and participate in a type of "spiritual gymnastics."
In his last address during his trip to Cyprus and Greece, the Holy Father recommended four exercises to build up the soul.
The Pope, who is a devoted fan of soccer, and played as a youth, said:
Young people react: when you feel lonely, you open up; when you are tempted to close in on yourself, you look for others.
You practice a kind of "spiritual gymnastics." This country gave birth to the greatest sporting events: the Olympics, the marathon…
In addition to athletics that are good for the body, there is also a kind of athletics good for the soul.
Training yourselves to be open to others,
Taking a few extra steps so as to shorten your distance from others,
Vaulting with your heart over obstacles;
Lifting one another's burdens…
"This kind of training will make you happy, keep you young and help you feel the adventure of living!" the Pope assured.
Aleteia  11 December,2021